Premium Shopify Themes Redefined
Sydney
A new standard in minimalistic themes that focuses on telling your brand's story, and simply, selling more.
Explore sydney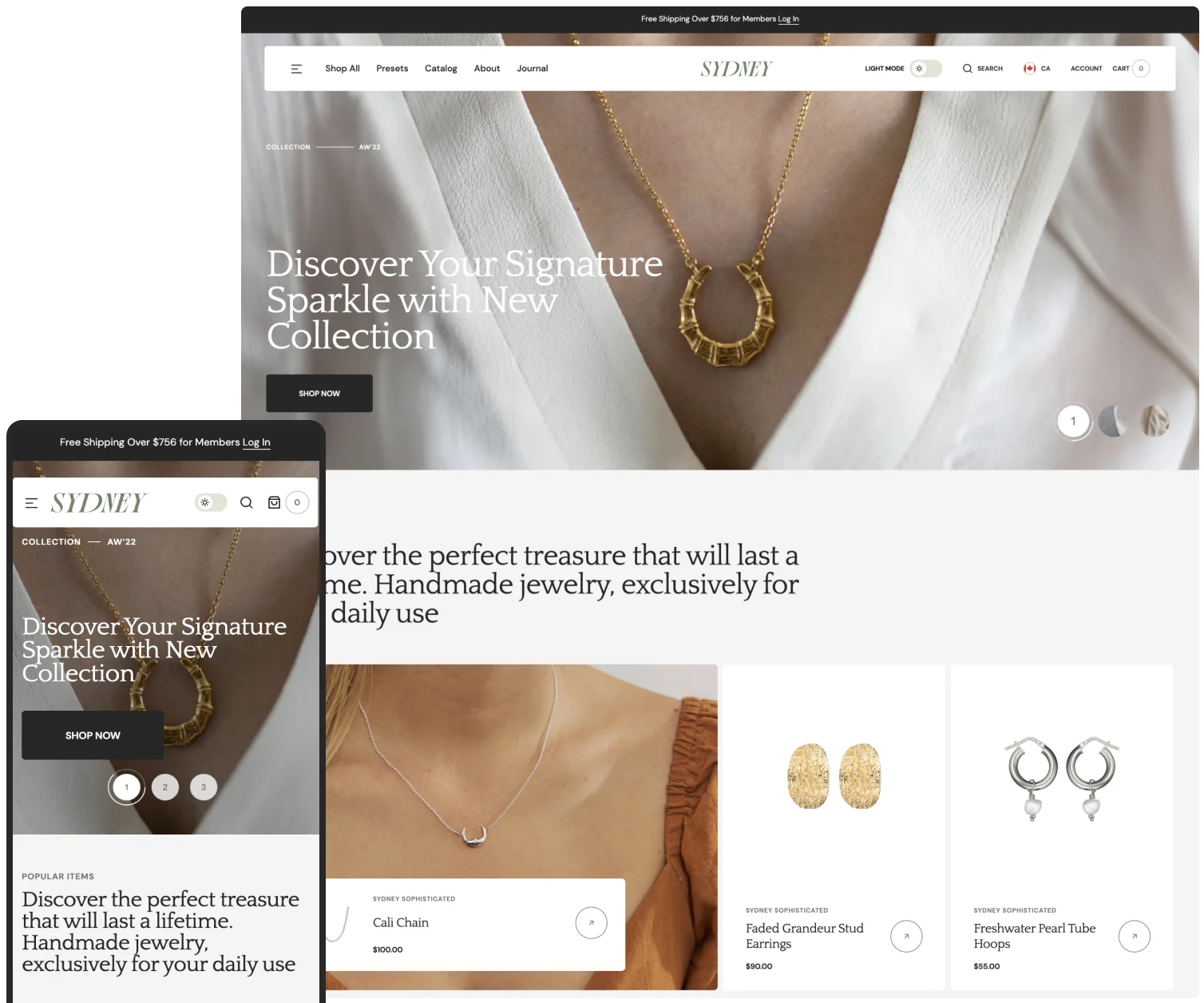 Advantages
What Sets Us Apart?
Design That Sells Anything
Elevate your brand with our intuitive and powerful Shopify themes catering to businesses of all sizes and niches.
Cross-Browser Compatible
Designed to work flawlessly on all modern browsers, our themes ensure your website looks stunning and functions smoothly on any screen.
Boundless Customization
Shopify themes designed with flexible options and intuitive controls to allow you to build a unique and personalized online store that truly represents your brand.
Round-the-Clock Support
Enjoy peace of mind knowing you have expert support just a phone call or message away.
support
Collective Efforts Bring Out the Best
With a collective commitment to providing a high-quality user experience, you can trust us to be there whenever you need us. Our dedicated support team works around the clock to ensure that your Shopify store runs smoothly and any issues are resolved quickly.
Visit Help Center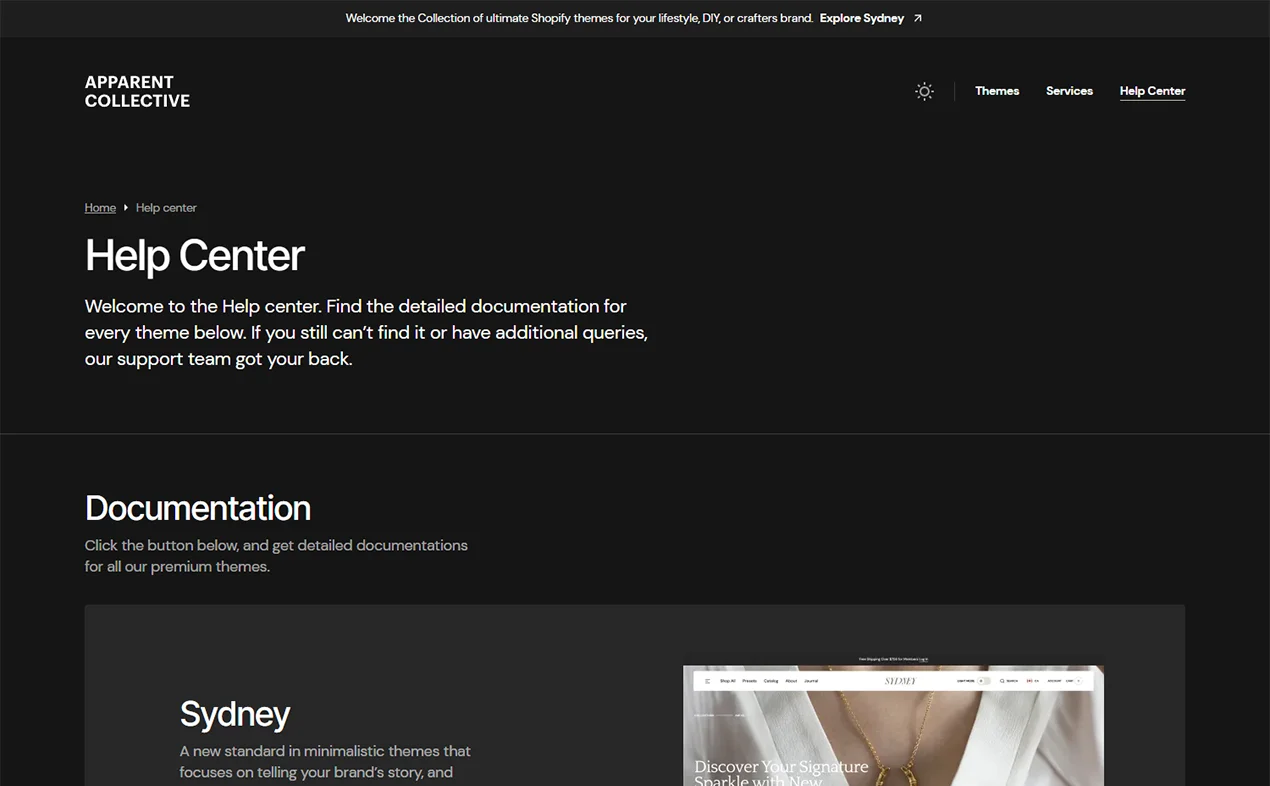 Create the Ultimate Commerce Experience for Your Shopify Store
Immerse in a transformative e-commerce journey and drive unparalleled growth – secure your powerful Shopify theme today.
view themes