Sydney
A new standard in minimalistic themes that focuses on telling your brand's story, and simply, selling more.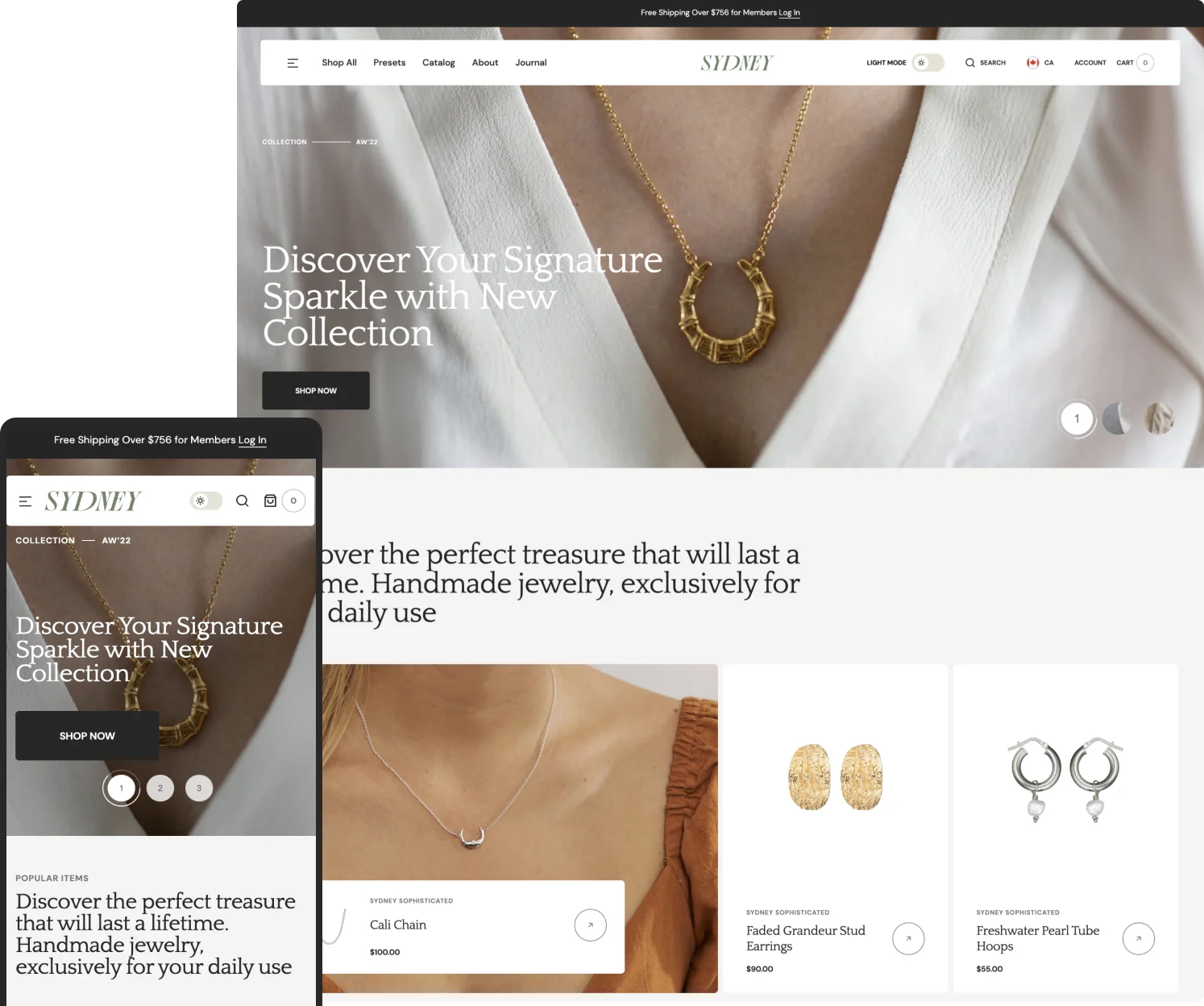 about sydney
Introducing the Sydney, the epitome of e‑commerce sophistication. An extensive range of versatile sections, an ultimate dark mode, and a wealth of features to boost sales.
Ideal Catalog-Size

Small / Medium

Ideal Merchant

New Merchants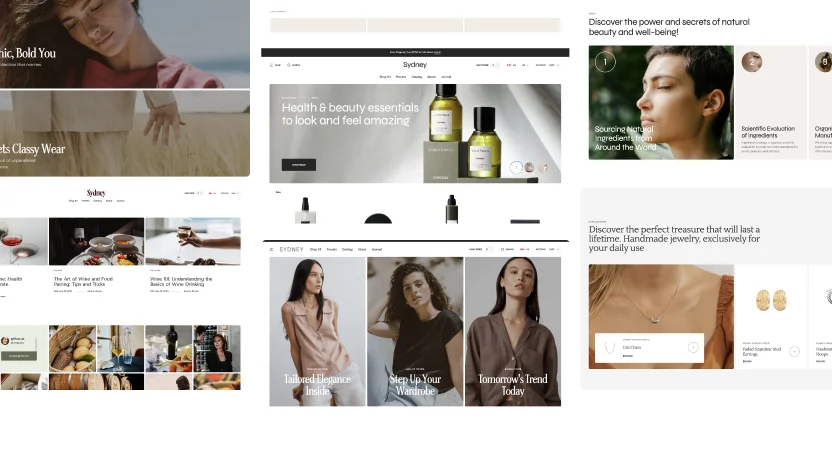 Huge Collection of Exceptional Sections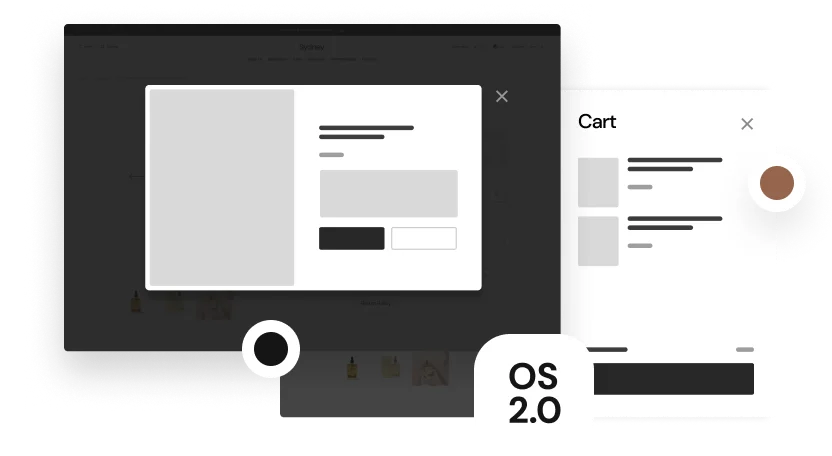 Supercharged with Ultimate Features
Simple
& Quick Setup
Starter Sites
Captivating Storefront Presets
Designed for creatives. Made for the ultimate selling experience. Optimized for success.
All Inclusive, for Just a
One-Time Price
No costly monthly subscriptions. Unlock all of Syndey's five premium presets with single purchase. Support and lifetime future updates covered for free too.


unique sections
Stunning Design
That Simply Sells More
Discover powerful design features and elements that will help you scale your brand.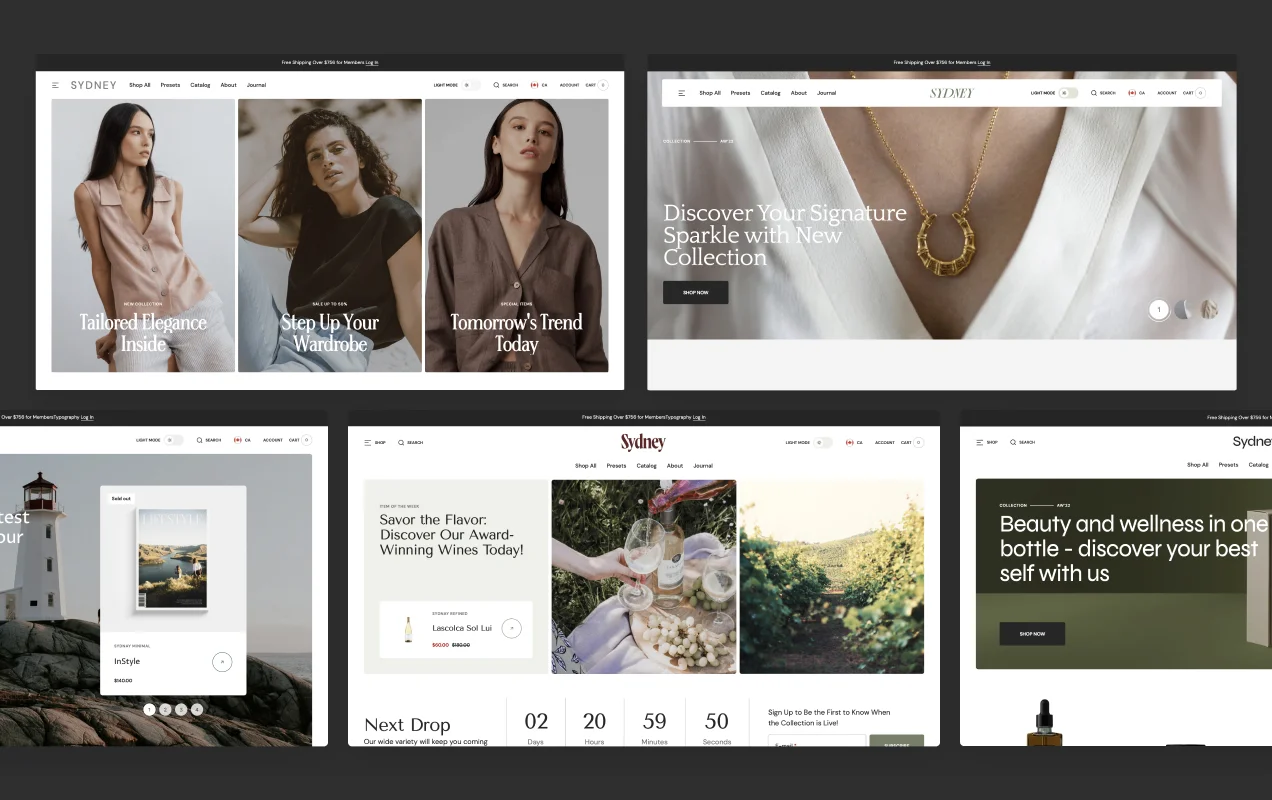 Multiple Hero Sections
Create a vibrant, engaging storefront with visually stunning hero sections. Instantly grab the attention of your visitors the moment they land at your store.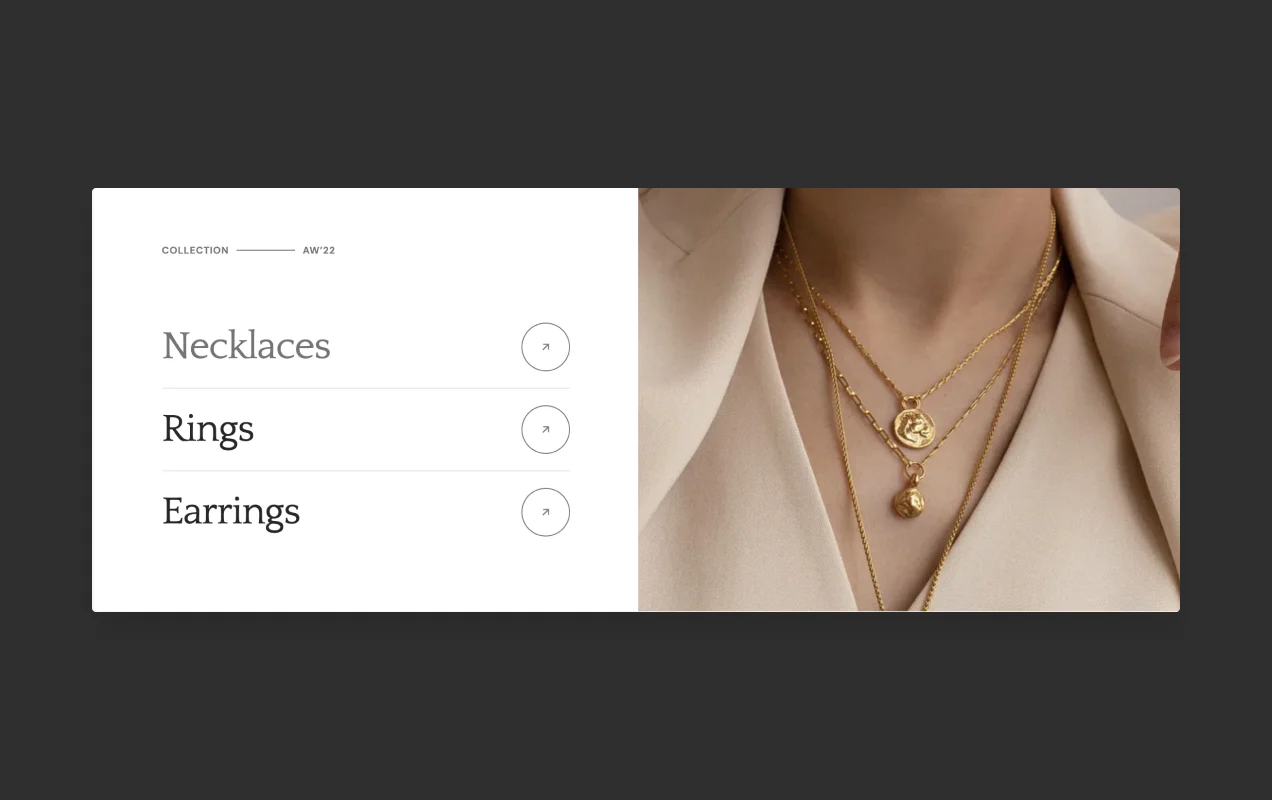 Interactive Featured Collections
Showcase your best-sellers categories on the home page – now with an interactive hover-image effect, adding a touch of delight to the browsing experience.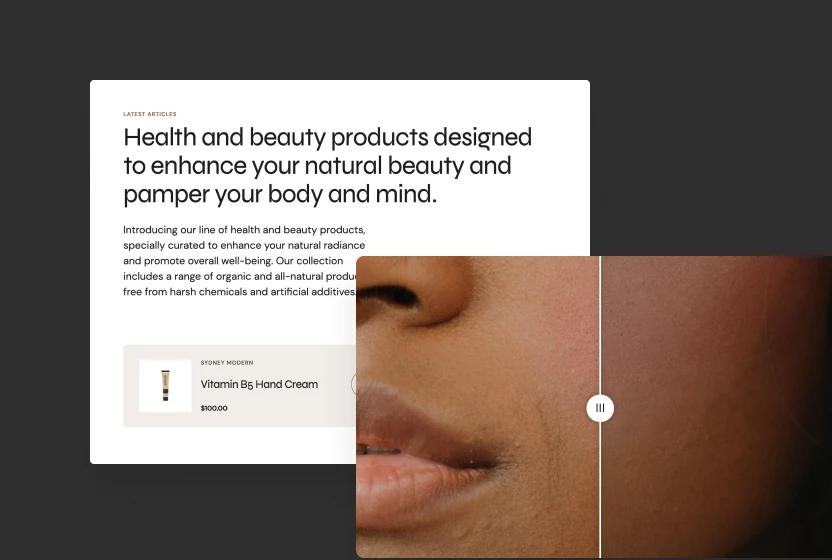 Before/After Slider
Entice your customers and significantly increase conversion rates by showcasing your brand's transformative results with a simple slide.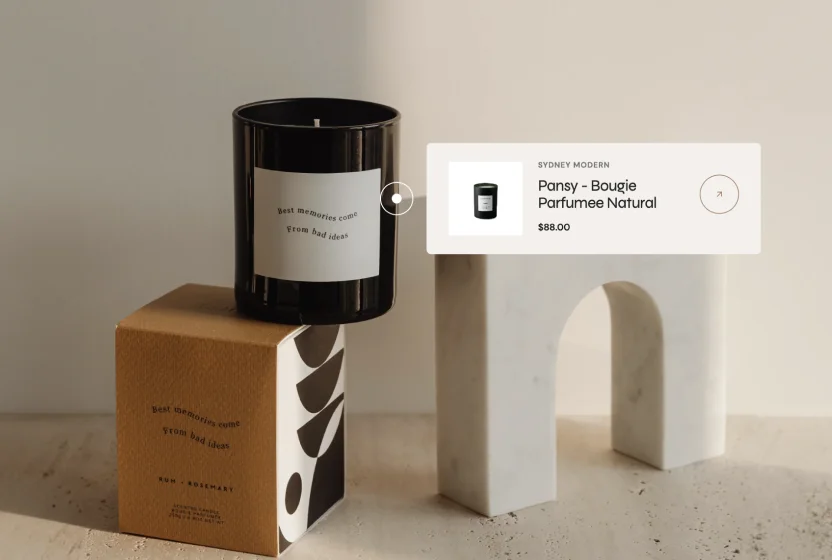 Smart Item Navigation
Introduce seamless product exploration with intuitive image navigation, where interactive tags effortlessly guide users to relevant product details.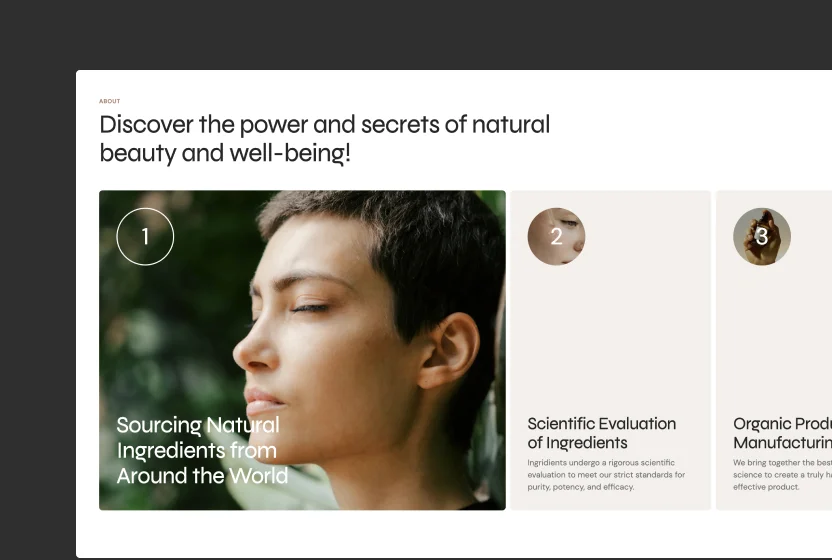 Captivating About Section
Transform your brand narrative by featuring a dynamic slider that immerses visitors in an engaging storytelling experience right on your home page.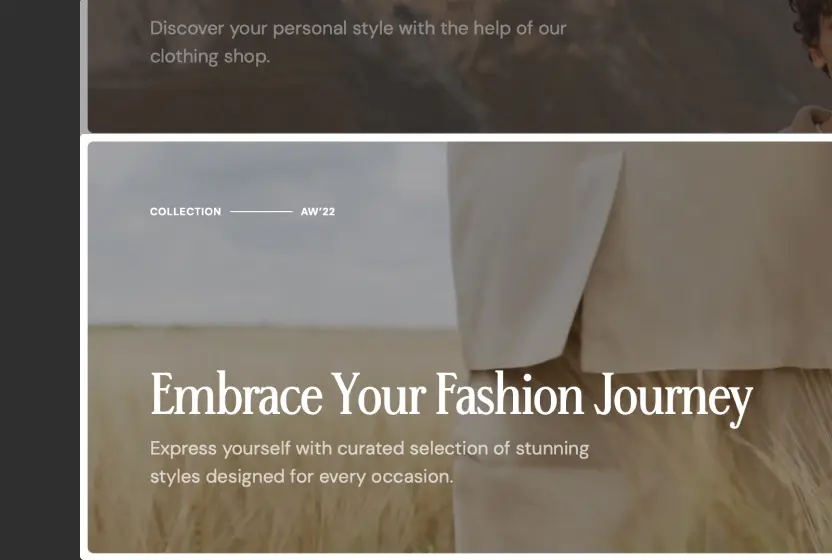 Video Banner
Seamlessly integrate compelling autoplay videos with customizable text and button styles to create stunning banner sections that engage and visually delight your audience.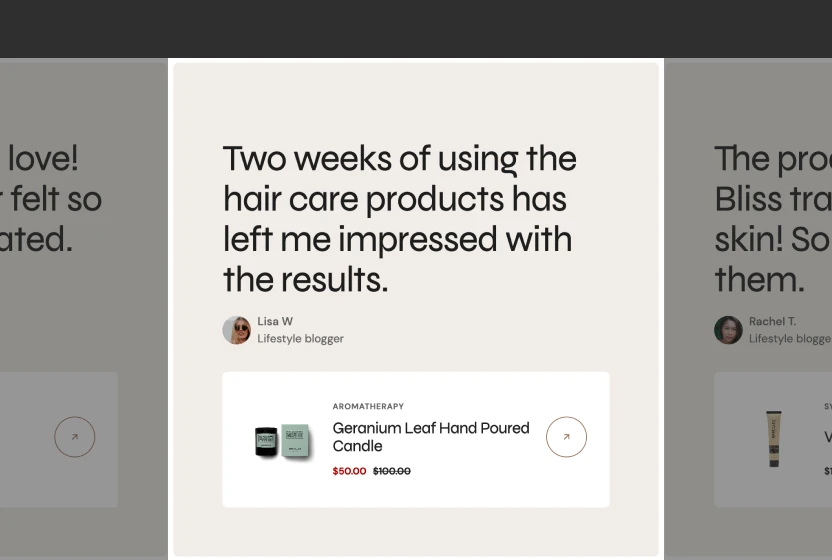 Built-in Testimonials Slider
Drive repeat business and improve credibility by showcasing genuine customer testimonials in a sleek slider, instilling confidence in potential buyers.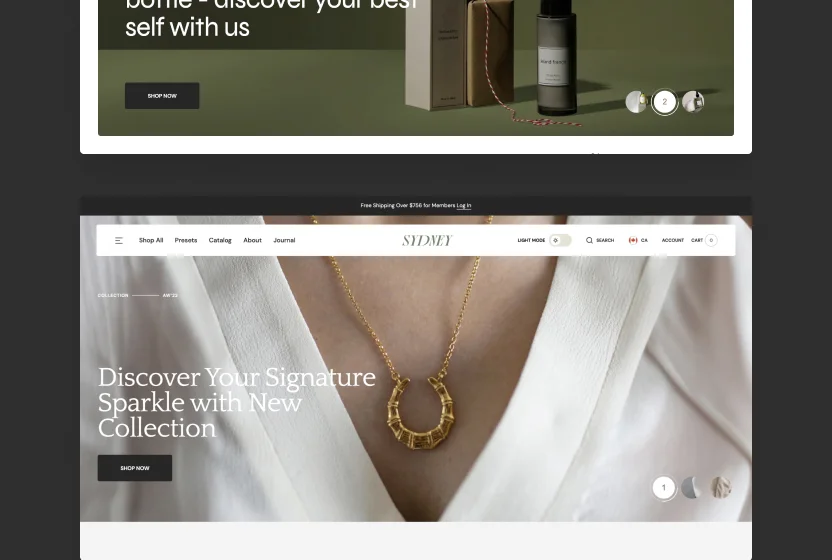 Slideshow Section
Combine captivating slides featuring background images, customizable overlay text, and the option to enable autoplay with adjustable speed, to create an unforgettable and immersive experience.
ultimate features
Unmatched Features and Customization Options
Dive into unmatched features and extensive customization options to build a stunning website that echoes your brand's identity.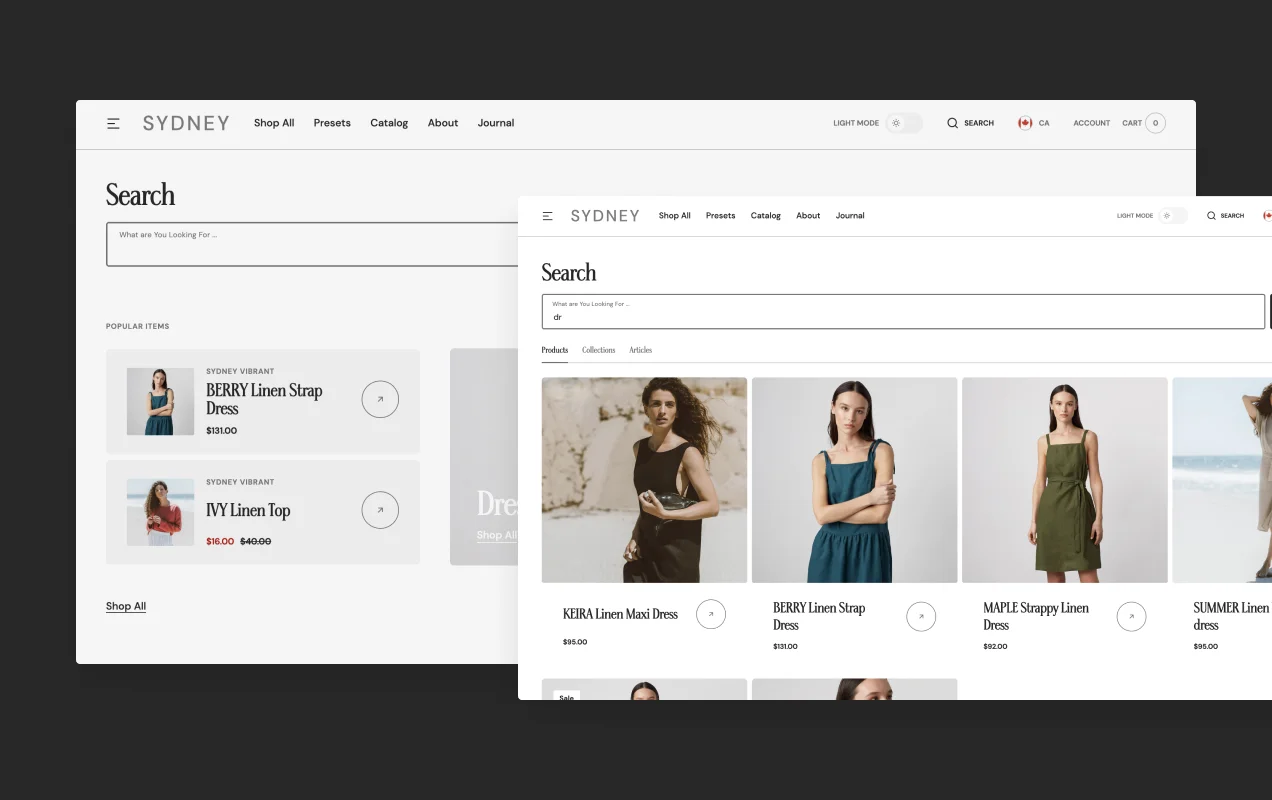 Predictive Search & Search Tabs
Turning browsing into buying within an instant. Guiding customers to their desired products effortlessly – typing in a keyword or a letter, and the search model does the browsing or the customer.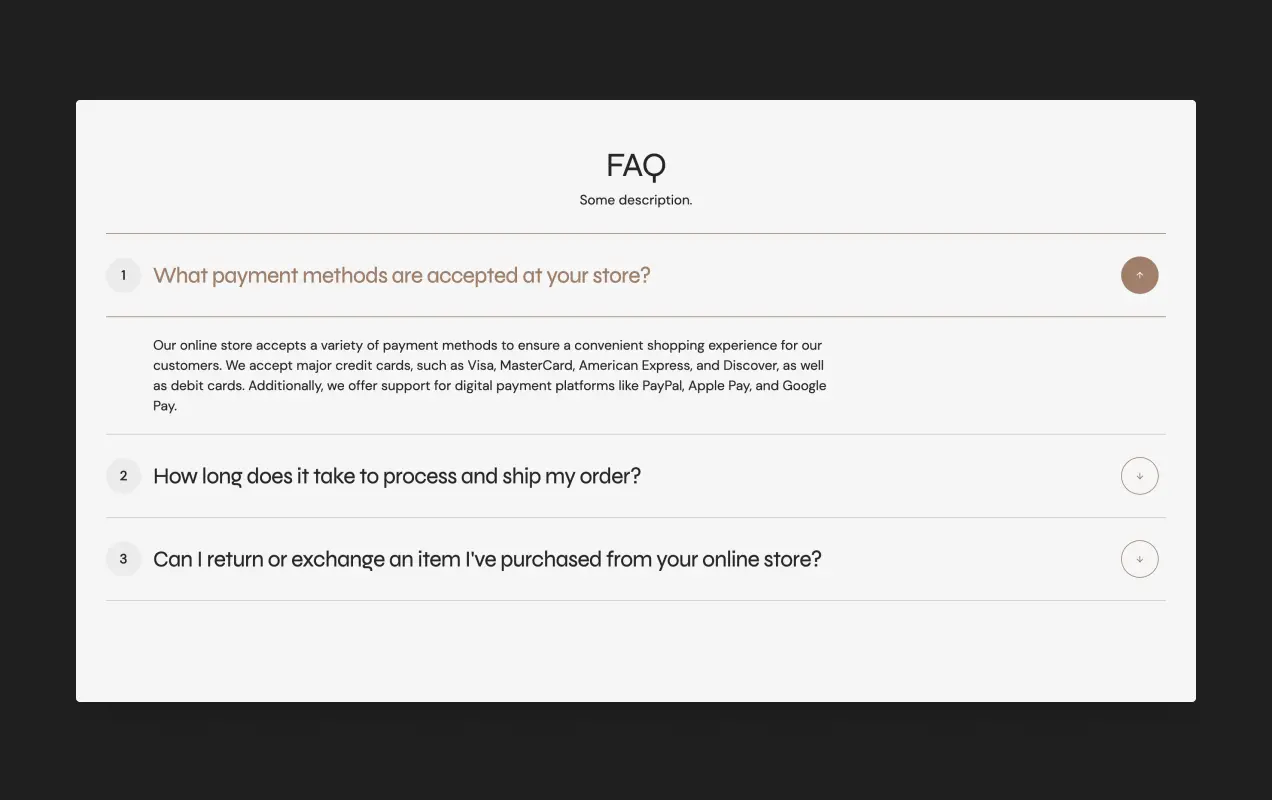 Collapsible Content Section
Enhance your website's content presentation with our sleek collapsible sections, providing an organized and user-friendly experience for FAQs, product details, tutorials, and beyond.
Smart Triggers That Convert
Say hello to the ultimate conversion boosters!
Keep your customers engaged with perfectly timed popups that offer the hottest deals, showcase new products, or simply ask for the email address.
Scroll Position Triggered
Present tailored offers and messages as visitors scroll and navigate your website, thus increasing conversions and enhancing user satisfaction.
Delay Triggered
Enhance your online store's user experience by setting custom delay timings for popups. Engage visitors at just the right moment, boosting conversions and customer satisfaction.
Exit Intent Triggered
Don't let your customers slip away! Display targeted messages as customers hover their mouse to exit. Take one last chance to engage with them and drive conversions.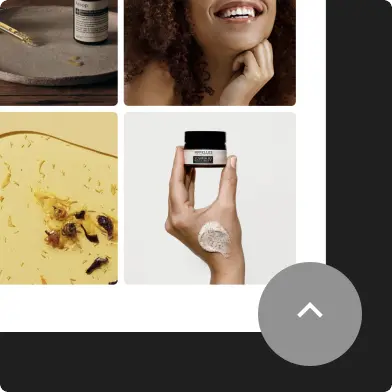 Back-to-Top Button
No matter how far down your customers have gone on your store, take them back to the top of the page with just a click.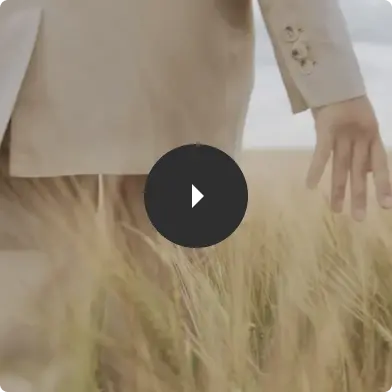 Video Section Options
Transform your store's video experience with customizable options like Autoplay, Mute, Controls, Loop, and Aspect Ratio.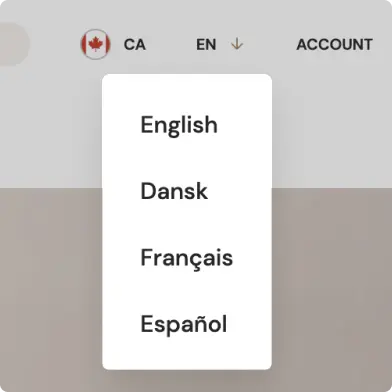 Language Selector in Header
Cater to a global customer base enabling them to select their preferred language with a click right from the header.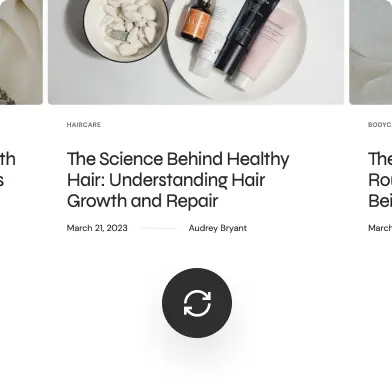 Infinite Scroll
Delight customers with seamless browsing as pages/articles load automatically, providing endless content without interruptions.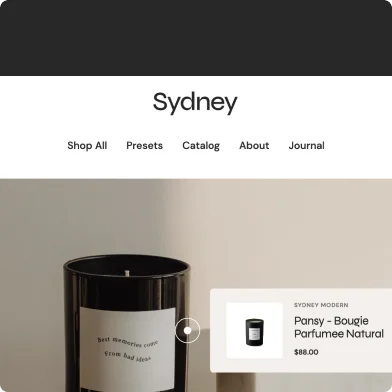 Sticky Header
Ensure effortless navigation and consistent access to essential elements throughout the browsing journey.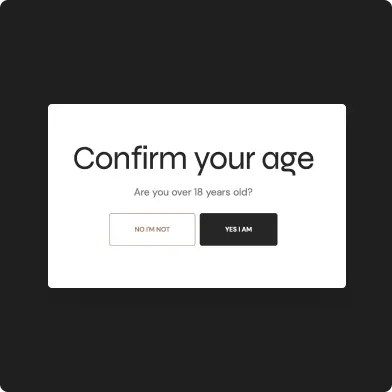 Age Verifier
Take control of customer safety and legal compliance and create a secure shopping experience with a built-in age verification feature.
unique sections
Other Exclusive Features To Help You Sell Even More
More features, more tools, and more goodies. All built to help your brand achieve more.
Color Swatches
Enhance product selection with interactive color swatches, allowing your customers to visualize the product in different colors before making a purchase. Effortlessly bring product variations to life.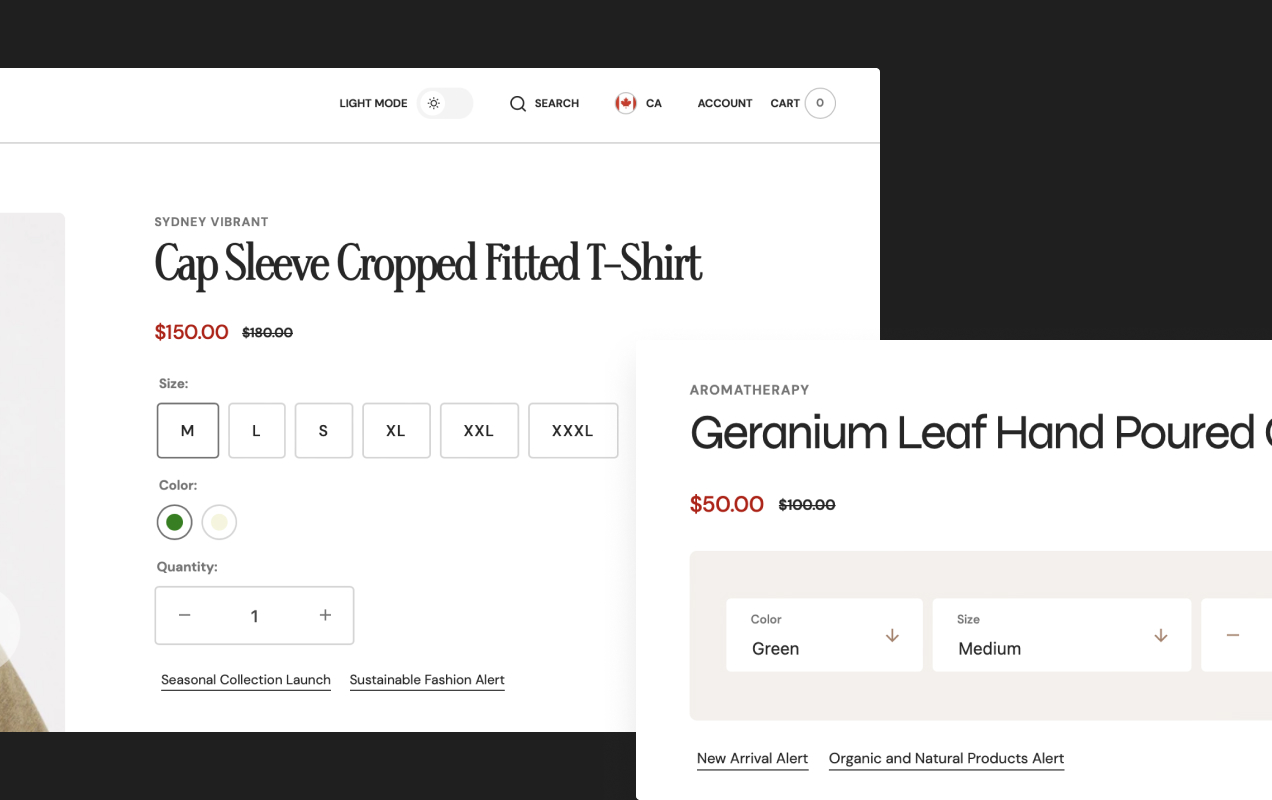 Product Types for a Variant Picker
Seamlessly switch between variant picker styles, empowering your store with choice and flexibility on product pages.
Smooth Product Slideshow
Put on the show. A powerful product slider so you can showcase your best-sellers, and drive more sales.
High-Resolution Image Zoom
Let your visitors experience the tiniest details of your product with the intuitive image zoom feature.
Exclusive Collection Description
A big exclusive section that lets you describe the vision & inspirations behind collections in the most persuasive way.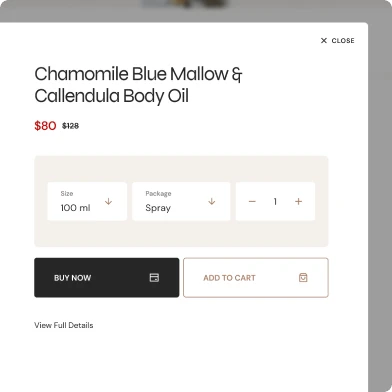 Quick View Pop-Up Window
An instant & interactive quick view window while staying on the archive page to ease your visitors.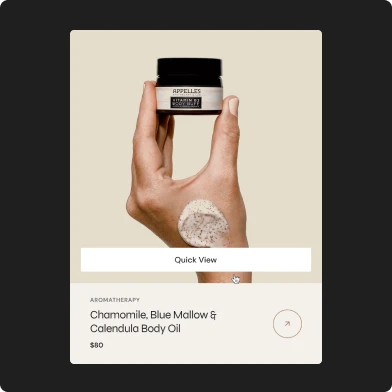 Intuitive Product Hover
Interactive product hover effect that lets the product photo shrink & expand. Good for engagement, and selling more.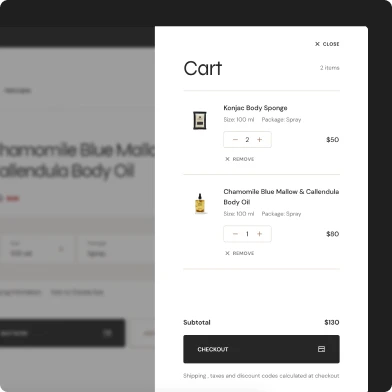 Interactive Slide-out Cart
A dedicated fast & seamless slide-out cart slider to convert every cart item into a successful sale.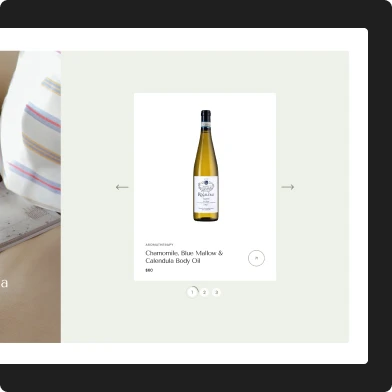 Upselling Related Products
Smartly designed related product slider that showcases the most relevant products to keep the visitors hooked.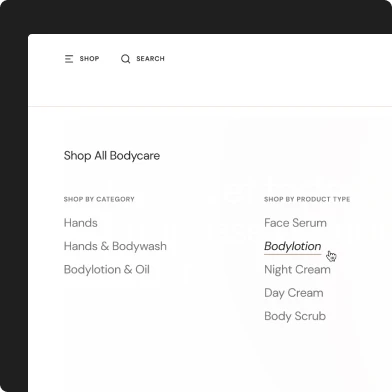 Optimized Mega Menu
Optimize navigation using a feature-rich mega menu, simplifying product discovery for better user experience.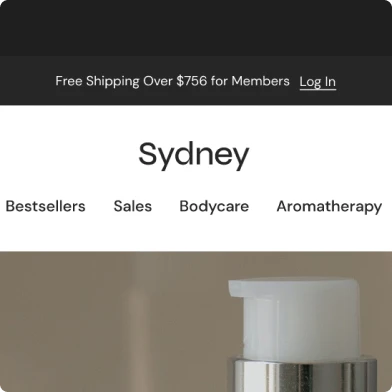 Smart Notification Bar
A smart notification bar right on the top, strategically put to run your hot offers and sales, and get the most out of them.
Start Selling Today With Sydney
Whether you're an experienced Shopify merchant, a hobbyist turning into a business or a passion-driven entrepreneur turning ideas into something meaningful – Sydney is designed for you.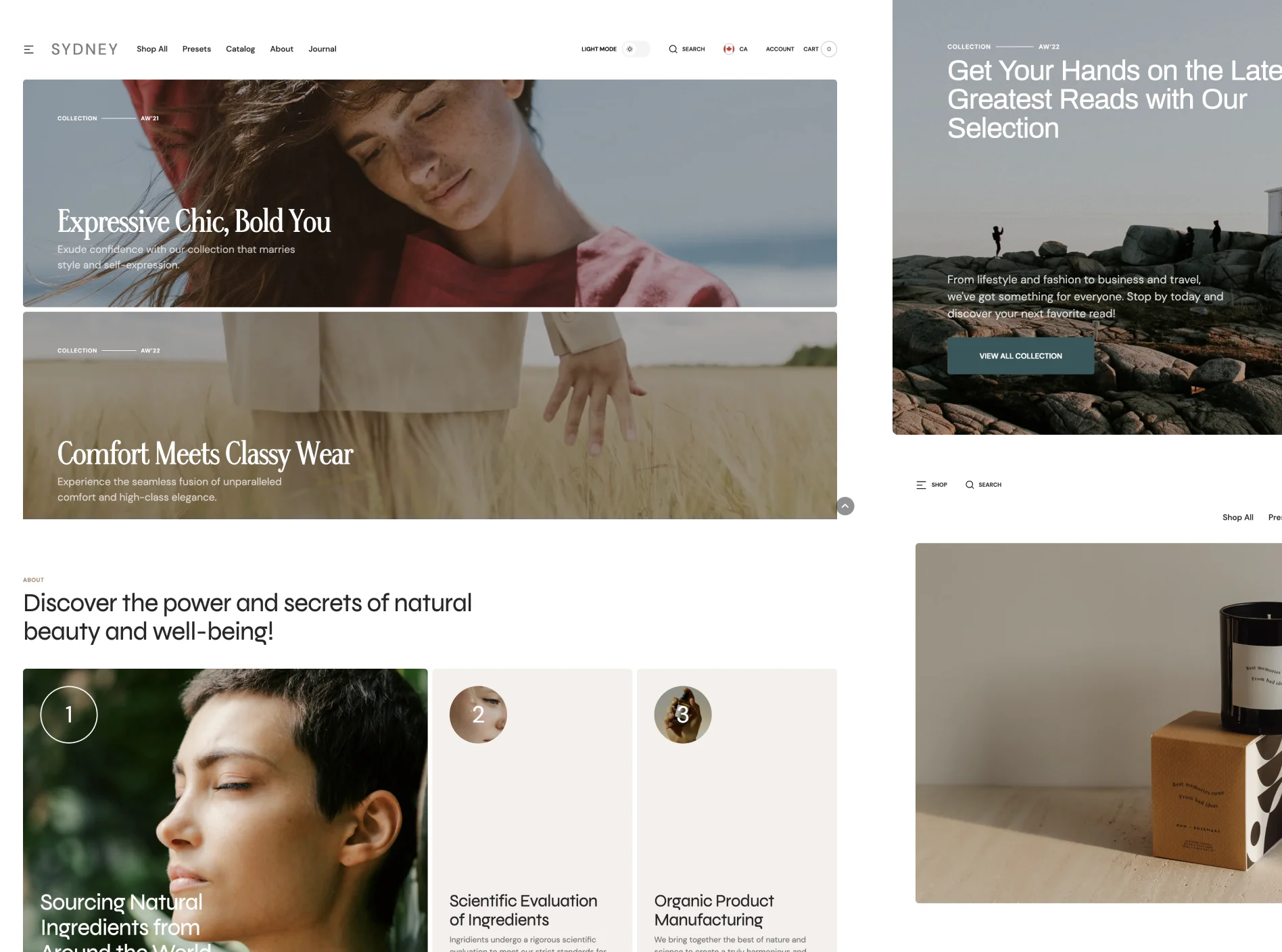 Empowering Your Brand's Voice
Create customer-focused blog posts, showcase your customer stories, publish press releases, and share instantly on social media with quick-buttons. Premium tools and resources to support your marketing efforts.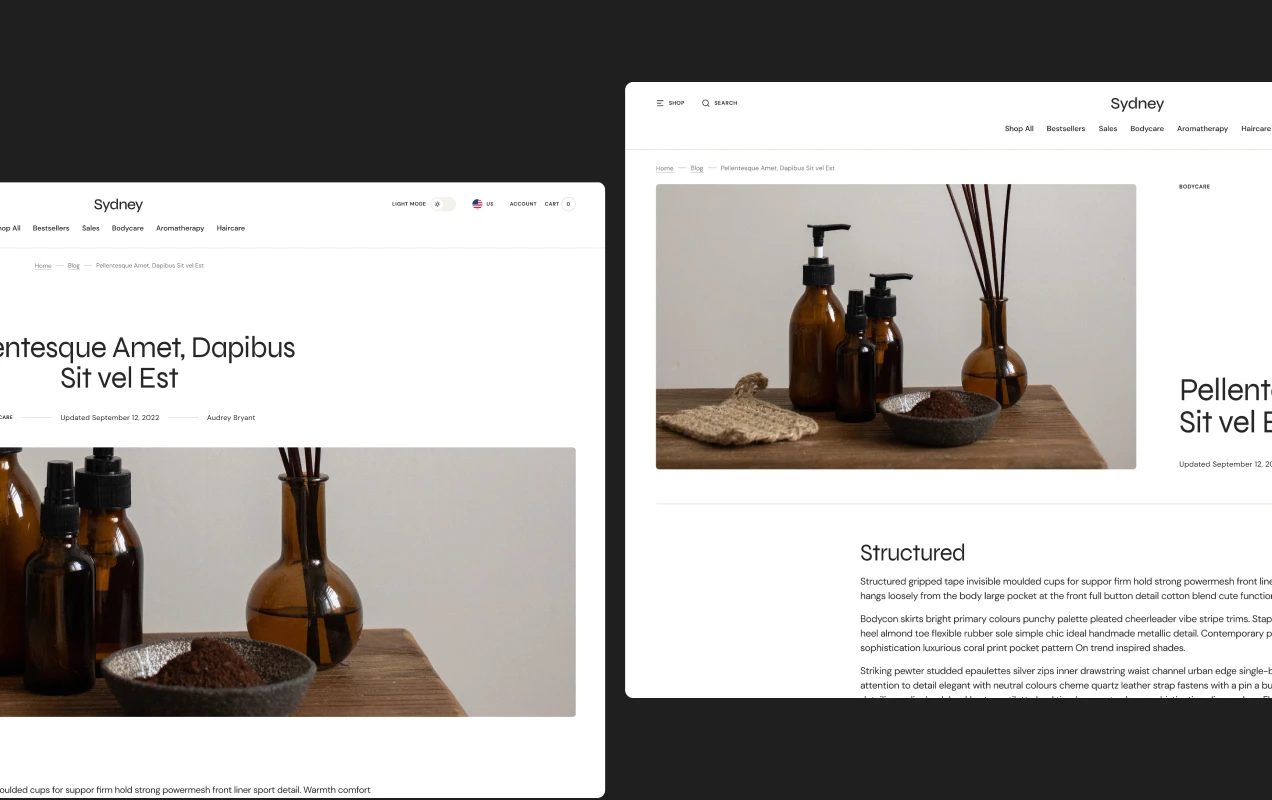 Multiple Single Post Layouts
Publish engaging content for your audience, and display it using multiple post layouts. Now with proven engagement-booster blog templates; big header images, columns, and comment boxes.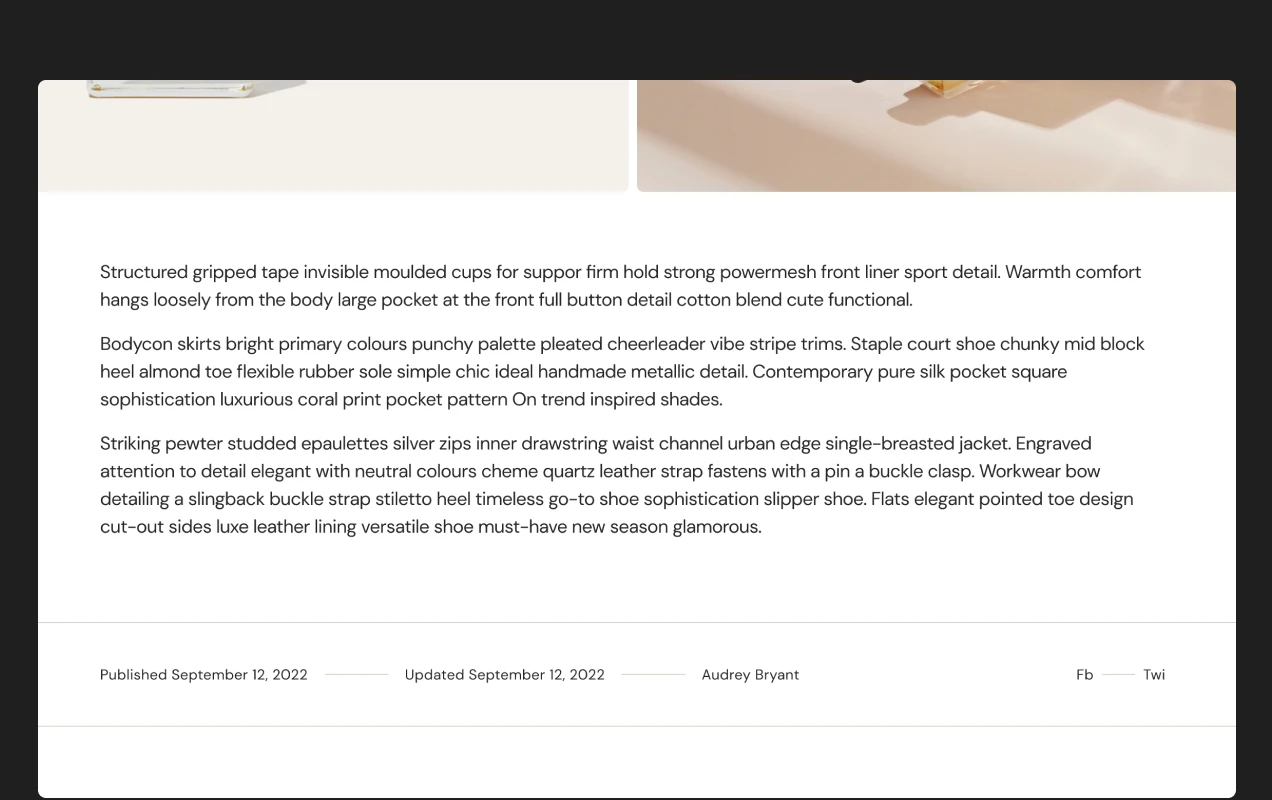 Social Media Sharing Done Right
Quick-sharing social media buttons allow readers to instantly share your content on Facebook, Instagram, Twitter, LinkedIn, and more. All helps you get more eye-balls, and ultimately, more sales.
Get Help When You Feel Stuck
We're just a message away from you. Send us your questions, suggestions, and complaints. We'll respond within 24 hours.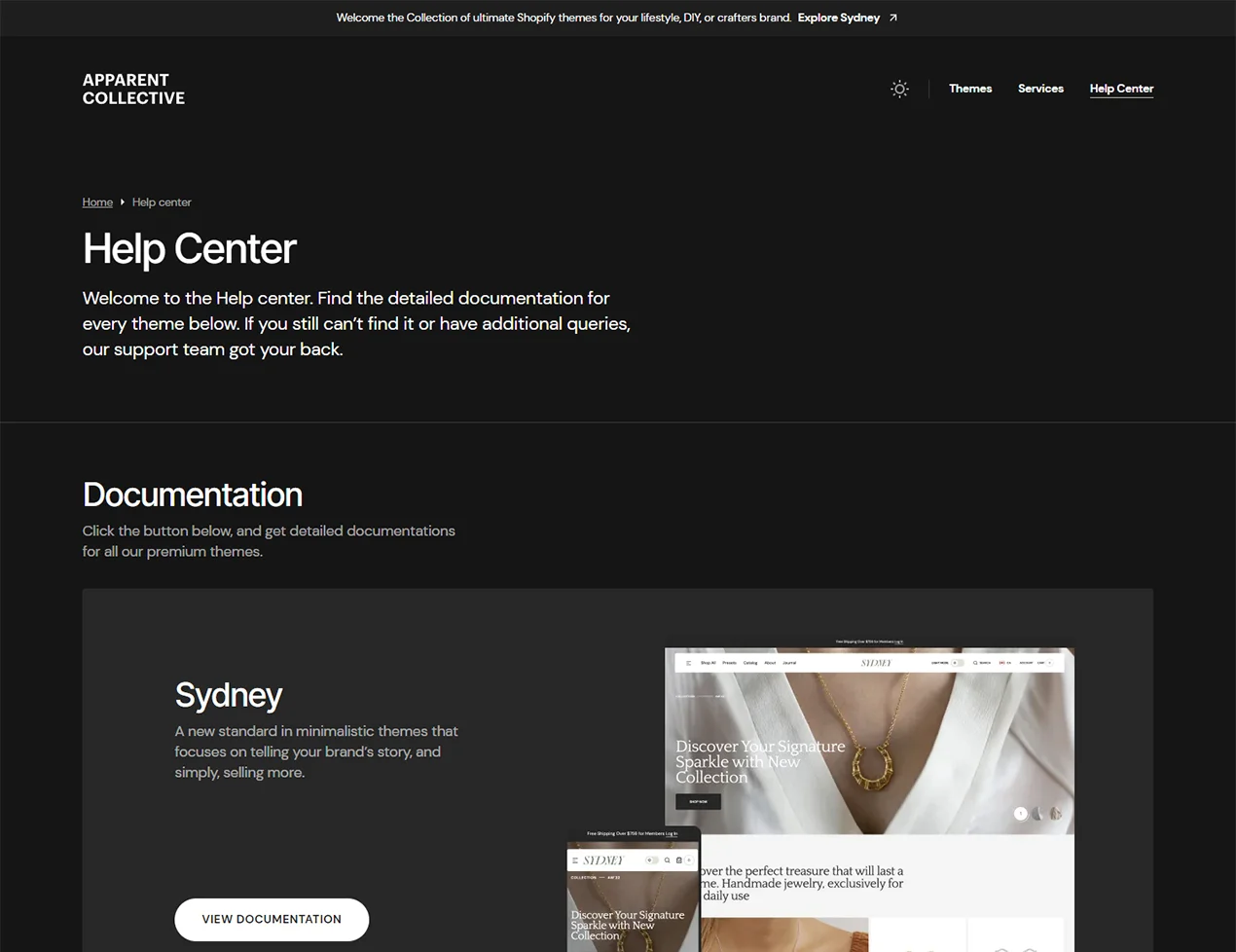 Give Your Store a
Makeover
Breathe new life into your e-commerce store, create a compelling user experience, and skyrocket your sales with our innovative Shopify themes.